Meals Memories are made here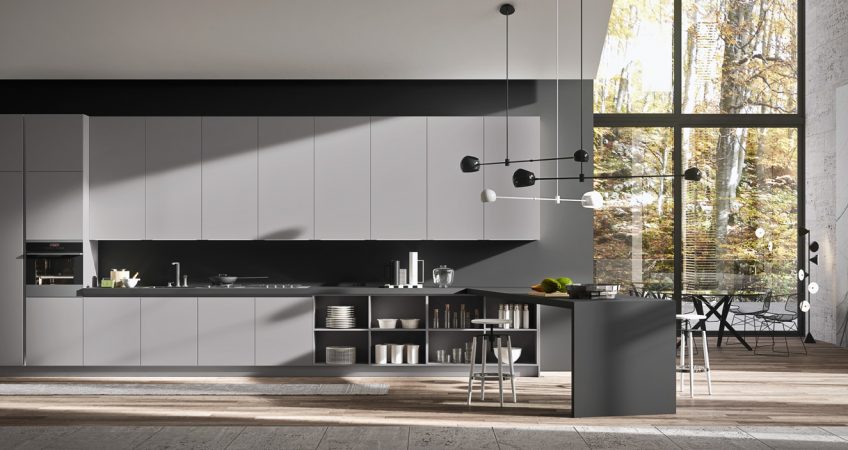 1.
An original scheme in a context out of the ordinary. The interiors are bordered off by backdrop-walls which create perspectives that are new each time in a fluid and
rhythmic sequence where the combinations of shapes and materials map out a new idea of elegance.
2.
The kitchen puts over a sense of lightness thanks to the open end units and the transparent glass support of the snack counter and white gloss Finish.
3.
A careful study of the details was reserved for the kitchen with top in black Quartz Stone and sink area formed by two design modules in stainless steel with raised outer edge.
4.
The doors, top and back of the kitchen have a matte finish, silky to the touch, which adds luxury to the space together with other important features such as the flat groove.
5.
The kitchen with doors in solid wood with matte white lacquer finish has a classic feel perfectly combined with the more contemporary details, such as the top and back in black
texture and the appliances and handles in satin finish steel.
6.
Simple, in white wood with visible grain, This kitchen is young and ultra-practical. The things used every day are left on display. After all, we start eating with our eyes,
don't we?